Child & Family Program Monthly Maintenance Payment Dates For 2019
03-Jan-2019 - Saskatoon SK
This page contains the Child & Family Program Monthly Maintenance Payment Dates for 2019, as released from Linkin.
Monthly Maintenance Schedule applies to Regular Foster Care, Extended Family Care (Person of Sufficient Interest, Place of Safety & Alternative Care) and Assisted Adoption monthly maintenance.
**IMPORTANT NOTE:
If using direct deposit, it may take up to 3 additional business days before the funds are deposited in your bank account depending on your Financial Institution.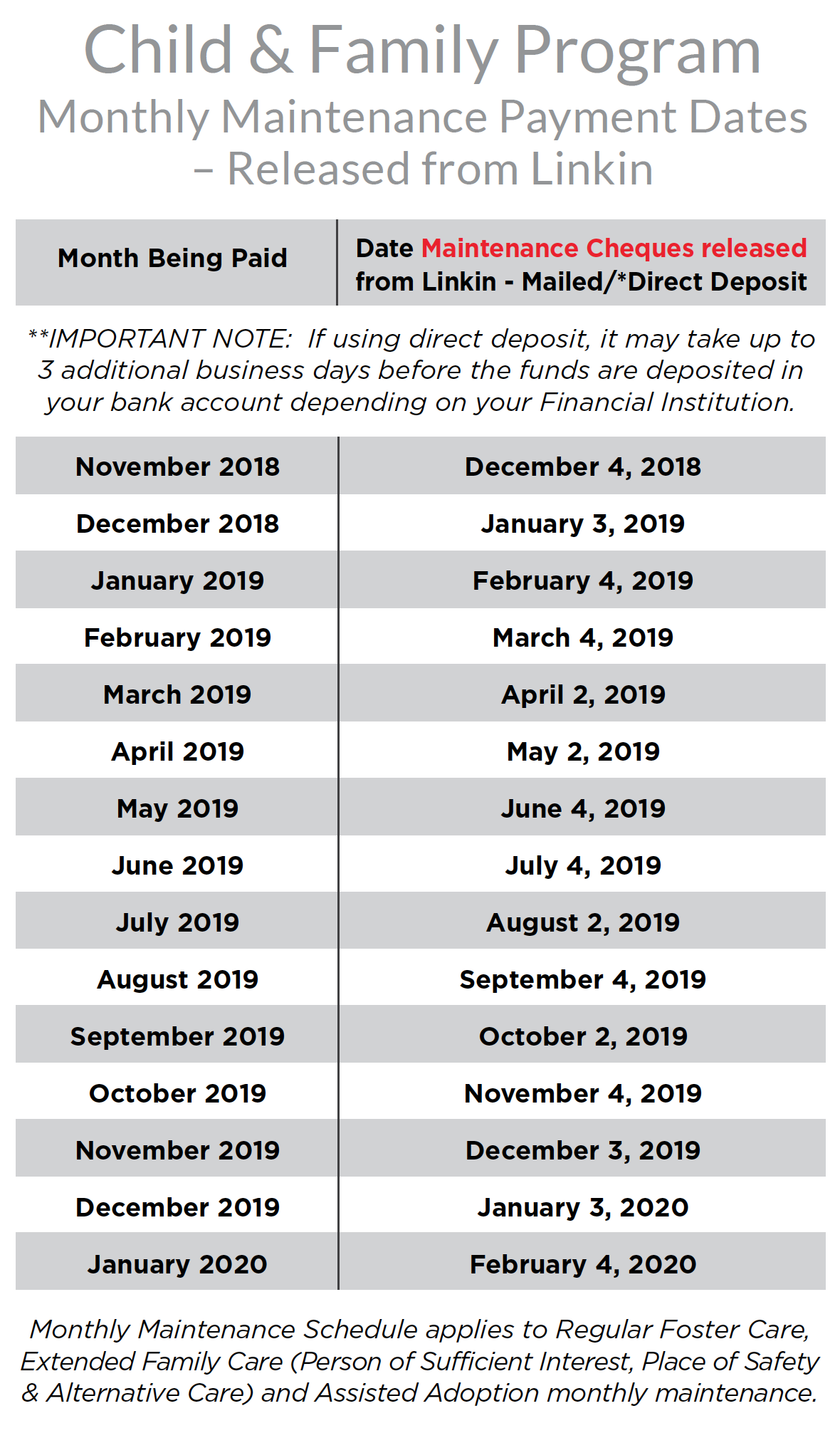 Learn More